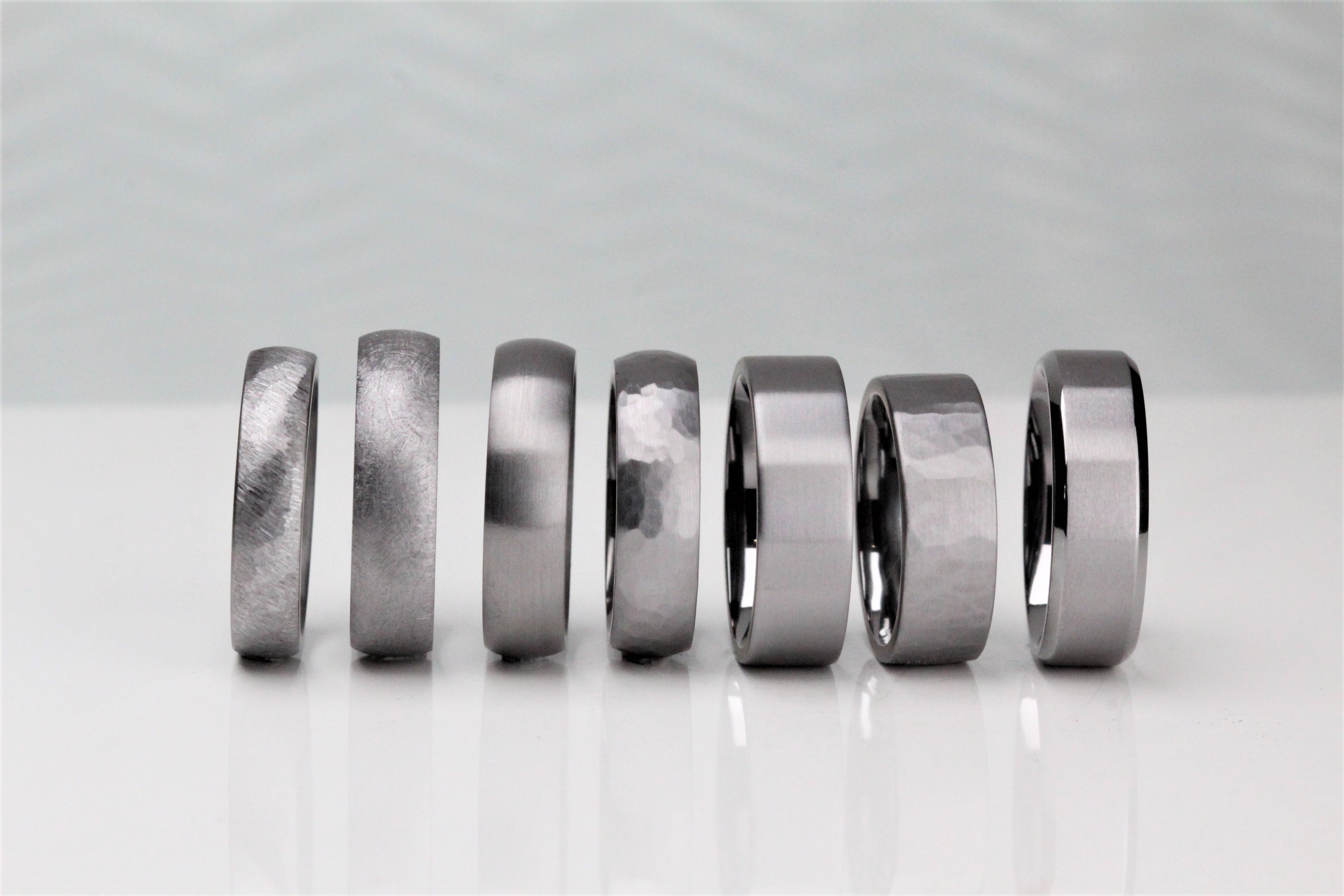 Tantalum is a rare Earth Metal with a a luxurious weight and unique Blue-Grey sheen making for stunning wedding rings for men and woman.
Tantalum wedding rings are made with the metal in its pure form, so that they are complacently hypo-allergenic, resistant to breakage and the most precious of all the alternative metals.
You will be hearing much more of Tantalum in the future. Be bold, be first!
With the weight of platinum and strength of Titanium.
The gods must have been crazy when they invited Tantalos to the banquet. The son of their supreme ruler could not behave - and Zeus was angry. He sent lightning and thunder into the Sipylos Mountains. That is what the legend tells us. Similarly, TANTALUM could have been created - the rarest metal of our solar system. TANTALUM is made for extraordinary wedding rings. For people who are looking for the exquisite.