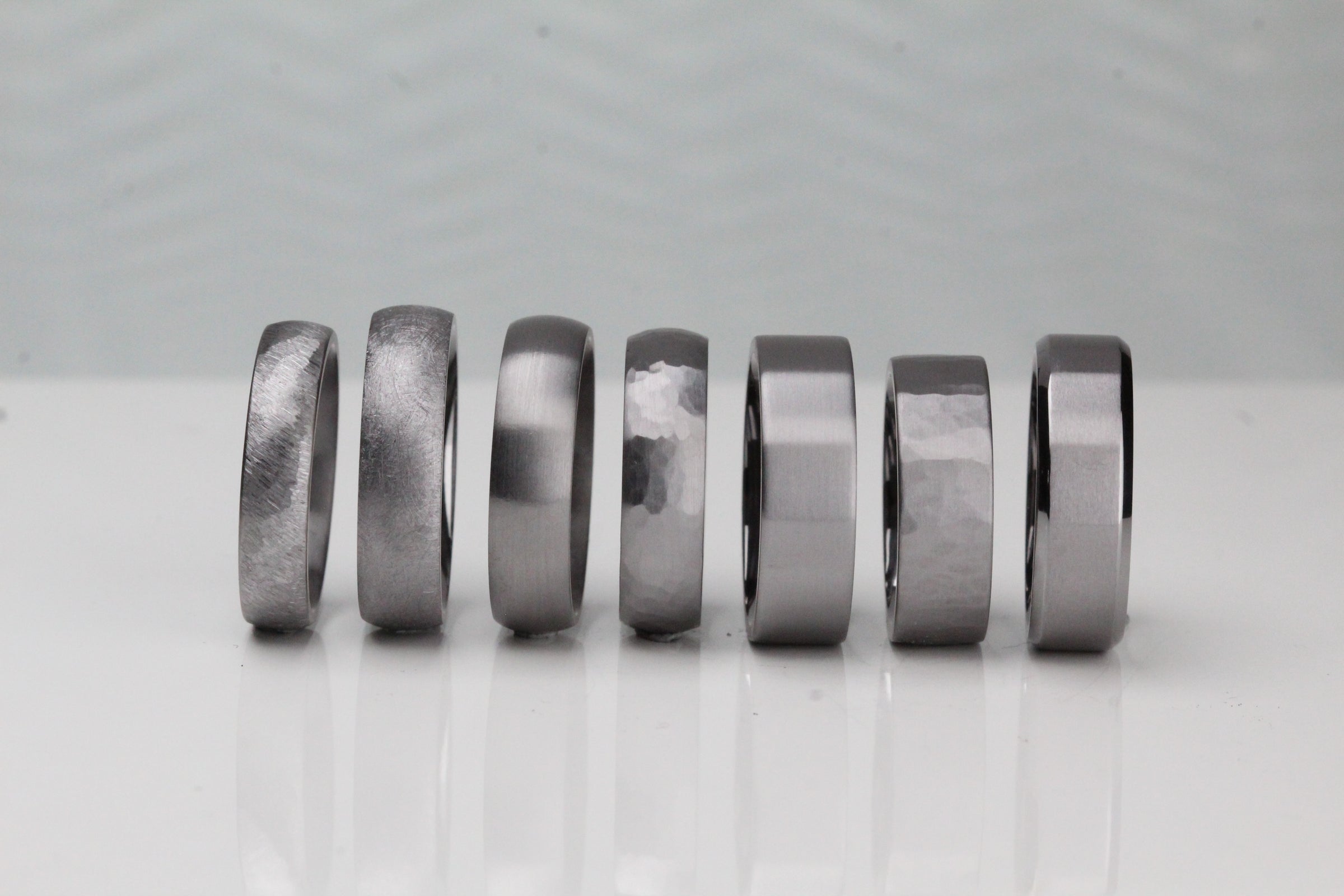 Tantalum Wedding rings
Their Gunmetal Blue-Grey colour combined with a finish of your choice, give this exceptionally durable, alternative metal, a solid, masculine look in the wider variations. But can also be very feminine in a softer brushed finish in a thinner wedding band.
Add Rose gold to your tantalum wedding band to give the ring an added luxury look. Tantalum, is one of the hardest metals used in the manufacture of wedding rings and creates strong effects and beautiful light effects with diamonds, gold and platinum.

All rings come with Free shipping and inside ring personalisation/Engraving. Delivery for most rings is 1 to 2 weeks. All of my rings come with a lifetime manufacturing Warranty, please see the FAQ's page.
Tantalum vs Titanium Wedding Rings
Both Tantalum Wedding Rings and Titanium Wedding Rings and band are exceptional choices for metal to make your wedding ring from but each has its unique properties. Find out more and help your decision here - Tantalum vs Titanium
 Tantalum & Rose Gold | Textured Tantalum | Tantalum & Palladium | Tantalum & Carbon Fibre | Brushed Tantalum | Tantalum & Diamond
6T59615-F003-000-XU00I - 9T59643-F003-000-X545 - 3T59614-003-000-X000-7MM-T
3T59614-003-000-X000-7MMK - 3T59617-F023-000-X000I -